---
Aug./Sept. 1969 photo by N. Carpenter
(Front to Back) John "JB" Davis (MD-foreground), John Savino (CT-behind JB), Pete Conroy (behind Savino), all others U/I.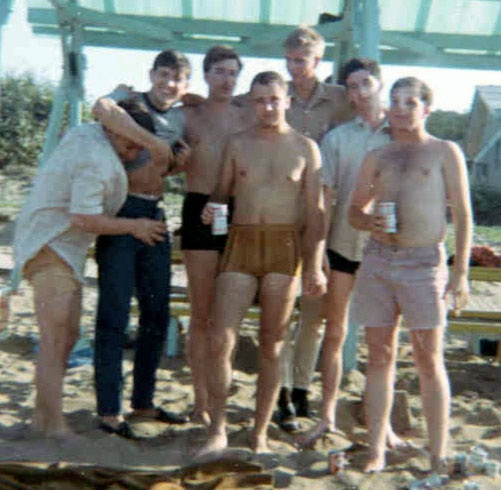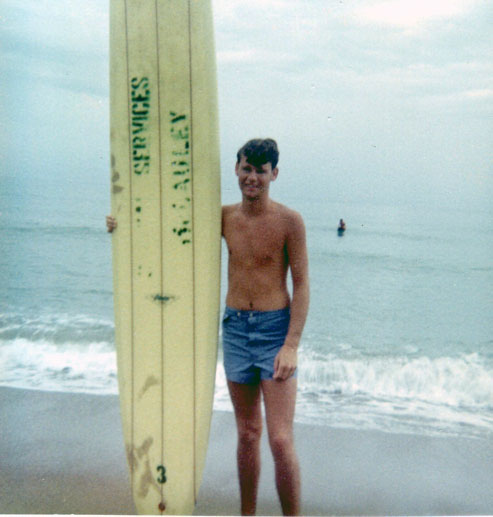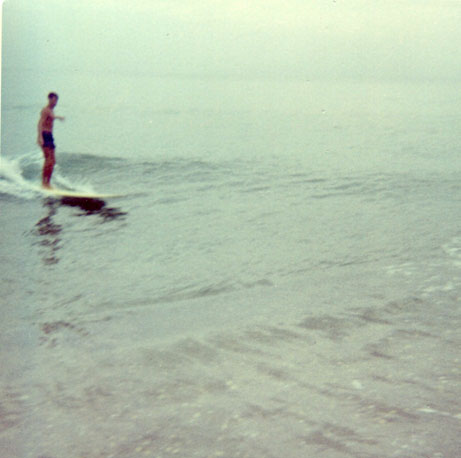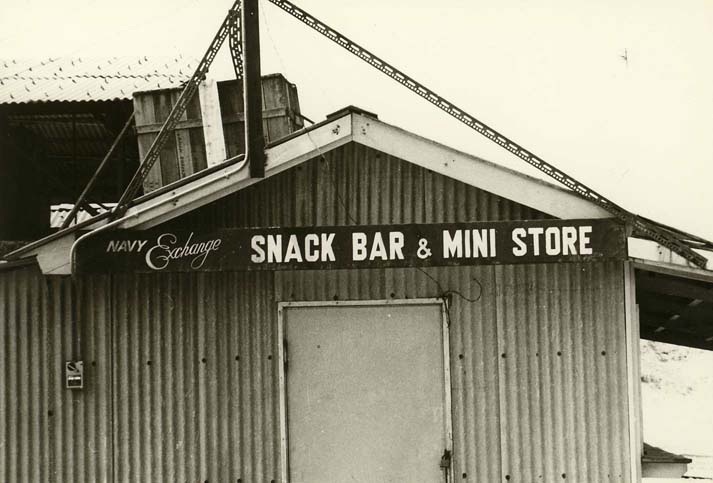 1969 photos: 1.) Nelson Carpenter &nbsp (2. & 3.) Bill Bonar &nbsp (4.) 1971 photo by Steve Murphy
(Click on photos to Enlarge)
1.) (From left) Bob "Dorf" Ellendorf (NY), Pete Conroy (MA-behind Dorf), Greg "HT" Todd (WA) (tallest-rear), all others U/I. &nbsp 2.) Surfer Bill "Stick" Bonar (NC) with a long board. &nbsp 3.) Bonar riding an 18 inch wave on the South China Sea at McCauley Beach. &nbsp 4.) Navy Exchange concession stand at McCauley Beach, where surf boards and other sports equipment (provided by base Special Services) was available free of charge to military personnel.