&nbsp All U.S. military personnel stationed in and around Taipei were issued a Ration Card (also referred to as a "PMO Card") like the one shown above. All "rationed and controlled" items purchased were recorded on the card's backside and tracked monthly to deter black marketing. "Rationed and controlled" items included liquor purchased from the Embassy Shop, beer and soft drinks (two cases each per week were allowed) purchased from the beverage store in the West Compound, cigarettes, food items from the Commissary, TVs (two per tour), stereo systems, electronics and appliances.
&nbsp Prior to departing Taiwan the Provost Marshal's Office (PMO), located in the West Compound next to the Embassy Shop, required proof of purchase (receipts), sale or ownership of all controlled durable goods purchased during your tour such as TVs, stereo systems, appliances, etc.
---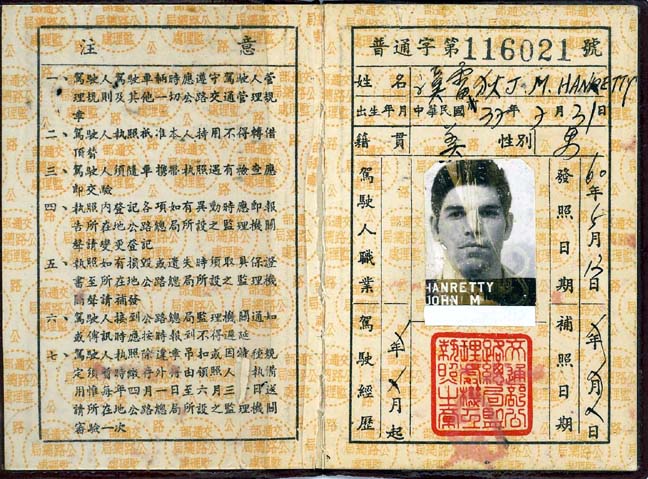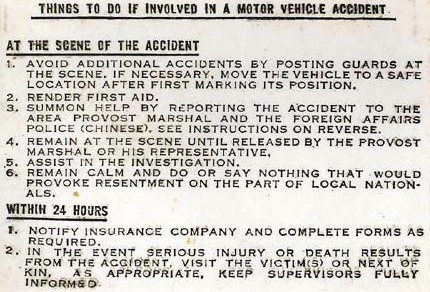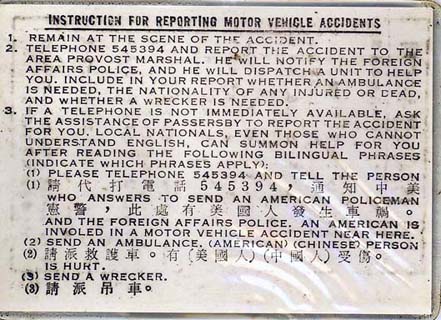 (Click on Cards to Enlarge)
1971 Chinese Driver's License and Taiwan Accident Card
Provided by John Hanretty (Dawg Flight 1970-71)

John Hanretty's 1971 Taiwan Driver's License and Accident Card (front & back). Linkou GIs who owned or drove cars were required to have this Chinese driver's license and Air Force accident card on their person. The instructions on the back of the accident card had instructions in both Chinese and English, and was produced along with your driver's license at the scene of an accident.
---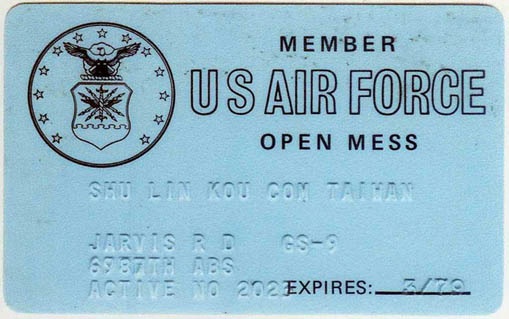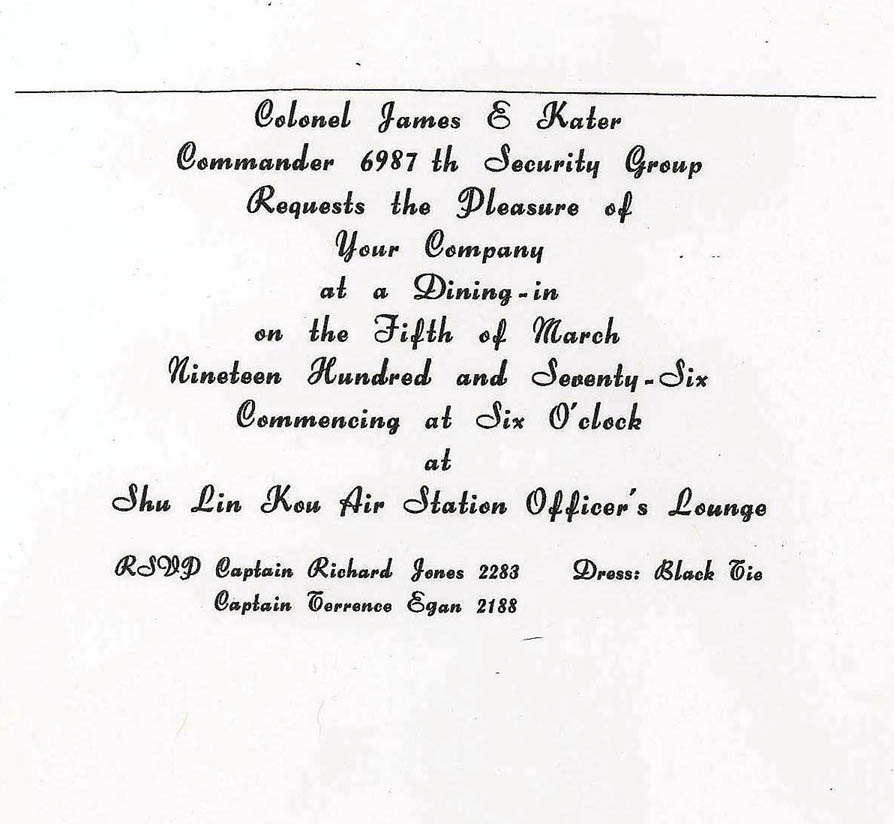 (Click on Image to Enlarge)
1975 Linkou Officer's Club Membership Card and 1976 O' Club Invitation
Provided by Roger Jarvis (1975-77)
Yes, Dawgs, there really was an Officer's Club at Linkou. This is Roger Jarvis' O' Club membership card, which he used infrequently during his 1975-77 Linkou tour. Roger, a USAF civilian employee at Linkou and former Marine, recalls: "The better fun and enjoyment was always at the Linkou NCO Club...the only time the officers had any events at the O' Club were the 'Dining-in's' (image above) and 'Dining-out's'. What I liked most about ShulinKou was there just seemed to be a really good family sense there, among everyone." [8 Feb 14]
&nbsp Now, just in case you're still wondering, the Officer's Club was located behind Headquarters and next to the BOQ...so, where the heck was the BOQ...?
---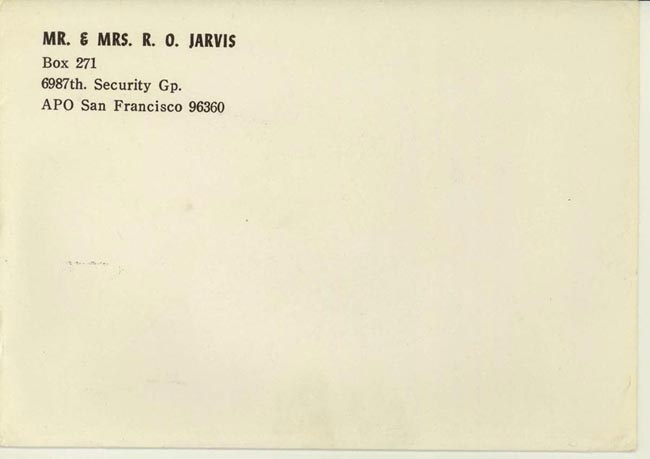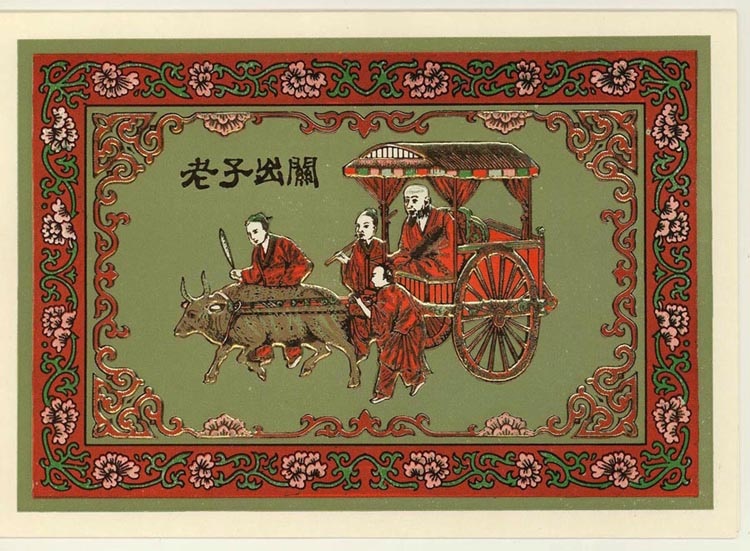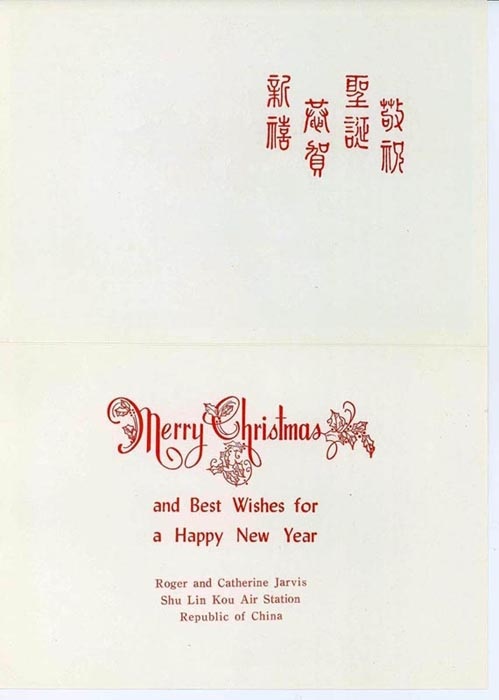 (Click on Images to Enlarge)
1976 Chinese Christmas Cards
Provided by Catherine Jarvis (1975-77)
1976 Chinese Christmas card and envelope with the Shulinkou APO address. The Linkou BX sold assorted boxes of these
very ornate cards. They were popular with the Dawgs, who sent them to their family and friends back in the "World".
---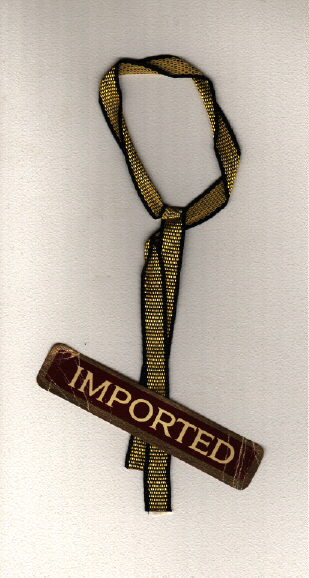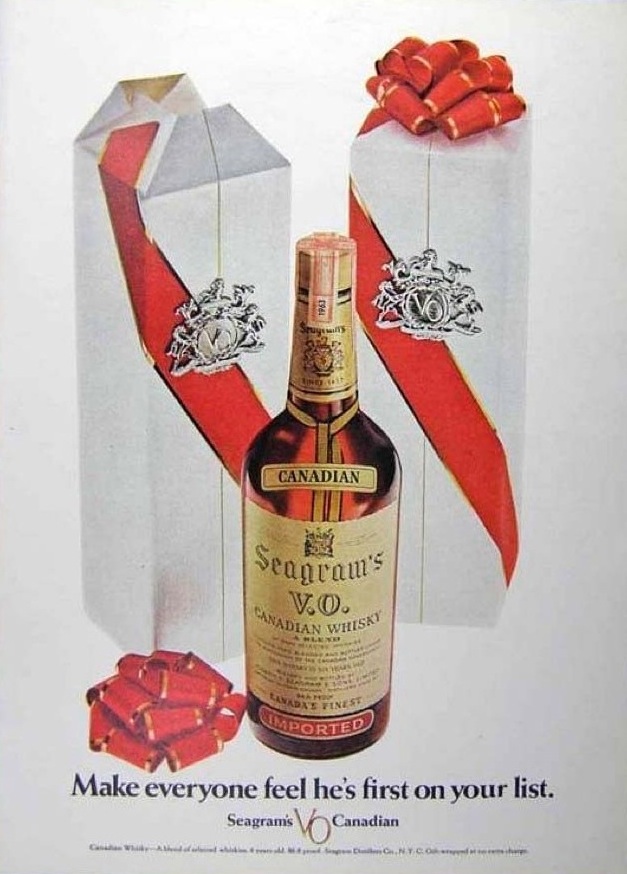 (Click on Images to Enlarge)
"Short-Timer" Ribbon 1971 and 1970 Seagram's "V.O." Christmas Ad
"V.O." ribbon provided by Dave "Doink" Vandierdonck (Dawg Flight 1969-71). "V.O." ad source unknown.
&nbsp First termers on Dawg Flight, as well as other Flights and units, had a ritual when getting "Short" with time remaining on Taiwan and in the Air Force. "Really Short" was 30 days or less. This milestone required the Short-Timer to purchase a bottle of Seagram's V.O. to be finished off prior to departing Linkou.
&nbsp The ribbon from the Seagram's V.O. bottle (1970 "V.O." Christmas ad on right) signified the honor and milestone of being a "short-timer". Properly displayed, the ribbon was threaded through the top button hole of a uniform shirt and had to be worn while on duty.
---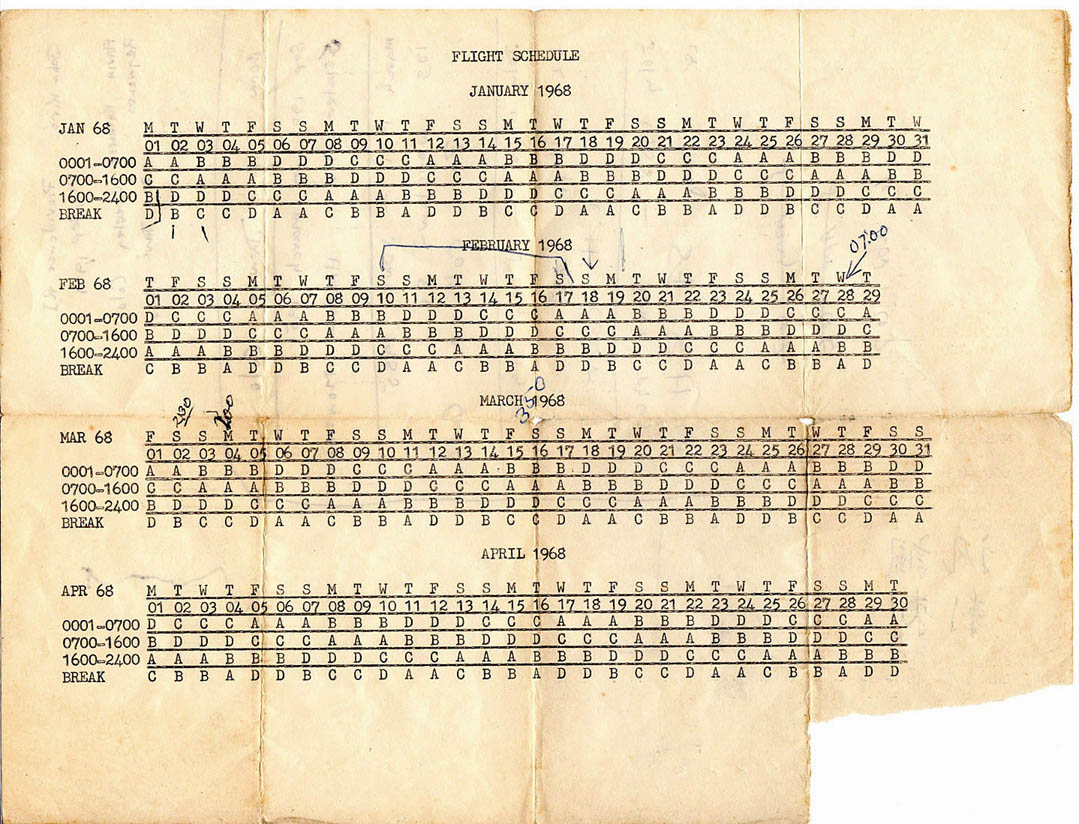 (Click to Enlarge-to Zoom-In click again when open)
1968 Flight Schedule
Provided by Pat Kirol (Baker Flight & Day Shop 1966-69)
January thru April 1968 shift schedule for (A) Able, (B) Baker, (C) Charlie, and (D) Dawg flights. Three swings, three mids, and three day watches,
followed by three glorious days of break. Note that Dawg Flight was on break New Years Eve and New Years Day 1968, while the other flights worked.
---


(Click on Images to Enlarge-to Zoom-In click again when open)
1971 New Year's Calendar
Provided by "THE PHANTOM" (Dawg Flight 1969-71)
&nbsp 1971 New Year's calendar transmitted from Kadena AB, Okinawa and printed on rolled paper on a Linkou Ops Center teletype machine by THE PHANTOM during a Dawg Flight mid on New Year's Eve from 11:00 PM Thursday, December 31, 1970 to 7:00 AM Friday, January 01, 1971. Dawg Flight celebrated New Year's Eve at the Linkou Club on the Hill just prior to working that mid...there was some serious "bleeding" by the Dawgs that night. The Dawgs hung this long, one-piece calendar (8.5" X 42") inside their barracks room locker doors to use as a "short" calendar.