Dawg Flight Reunion 1980 in Joliet, Illinois
Part 3 of 4 - Photo Series
---
Updated 5 March 2001
---
Our first Dawg Flight Reunion took place in July 1980 at the Holiday Inn in Joliet, Illinois, located in the outskirts of Chicago. This was approximately 10 years after we departed Taiwan. Our host was Roman "Ok" Okrei. In attendance were 24 Dawgs and family from all corners of the states. There are shots of pickup at O'Hara airport, arrival at the Holiday Inn, partying, Dawg Flight group photo, dinner at a Chinese resturant, and the infamous East-West softball game, which the West won and the East disputed...! A barbeque at Okrei's house concluded our great reunion.

&nbsp Photo series shows dinner at Chinese resturant with Dawg and guests in attendance. Click on each photo to get an enlarged view. There are 19 photos.
---
(Click on Photos to Enlarge)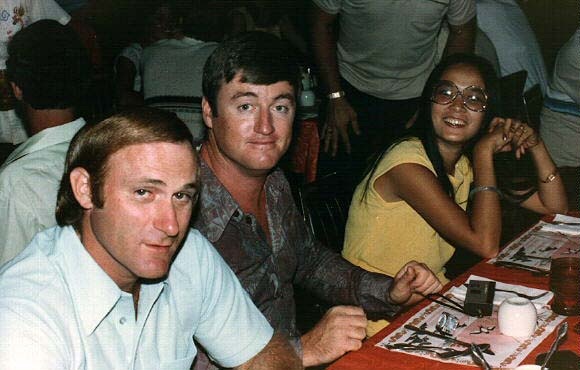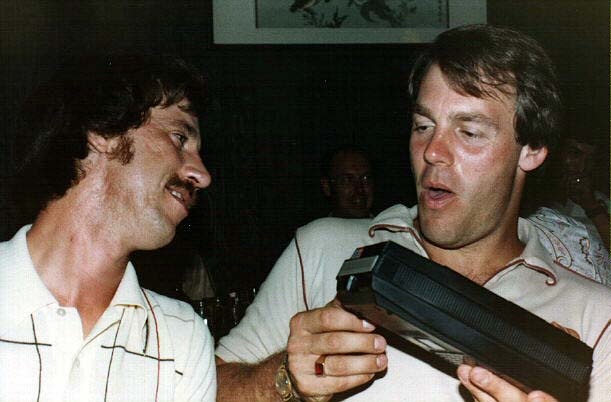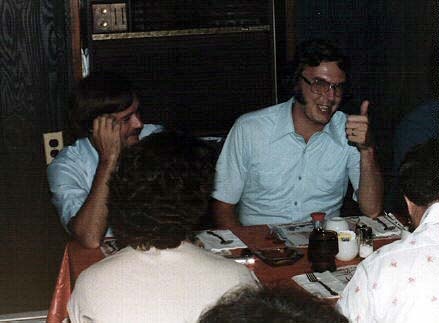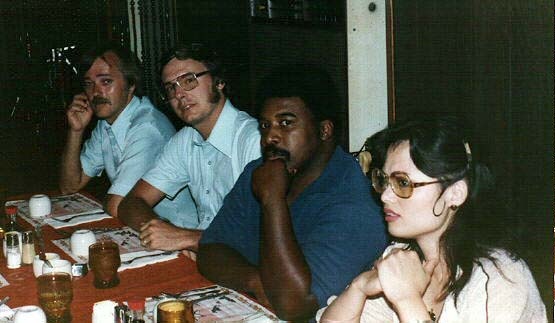 1. John "Johnny" Parker (TX) next to Tom "Lips" Lippert (KY) and wife Annie waiting for dinner to be served.
2. Mike "Indian" Romines (KS), and Fred "Wheatgerm" Hayfield (PA) "speak" into the cassette recorder being passed around. They added their "words of wisdom" for Dawg posterity (tape available).
3. Steve "Pig-body" Swallom (KY) sitting next to John "JB" Davis (MD) who is motioning that he was having a great time. Sitting across the table with backs to the camera are Donna Swallom and Ray Badolato.
4. Swallom, Davis, with Ted "Teddy Bear" Johnson (MD) and his wife at the table.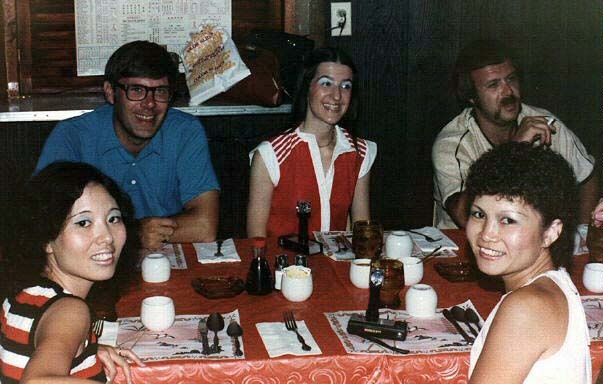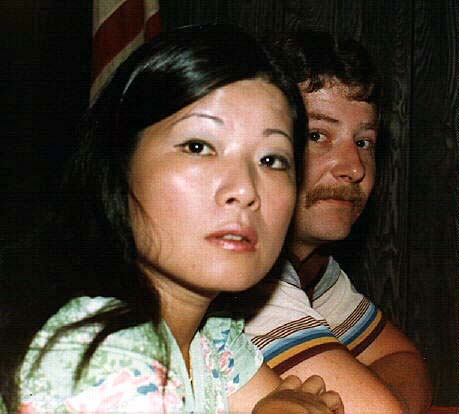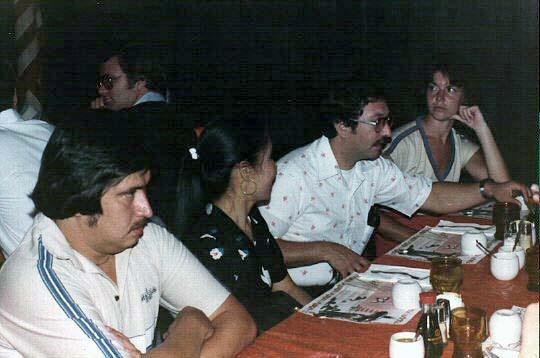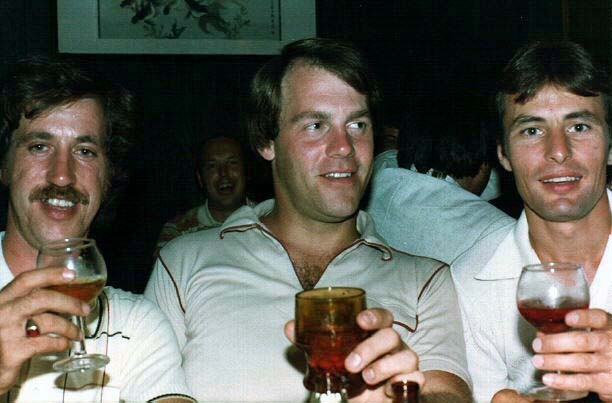 1. Mary and Jack "Jukebox" Brown (IA), along with Chris and Mike "Mick" Perhach (PA) and Chou Brewer.
2. Michiko and Tim "Timmy Two-shoes" Kerekes (MI).
3. Chuck "Sugar Bear" Castillo (CA), Haruko and Ray "Ratso" Badolato (LA), and Donna Swallom (KY).
4. Romines, Hayfield, and Dave "Doink" Vandierdonck (MI) toast Dawg Flight and to Malaysia.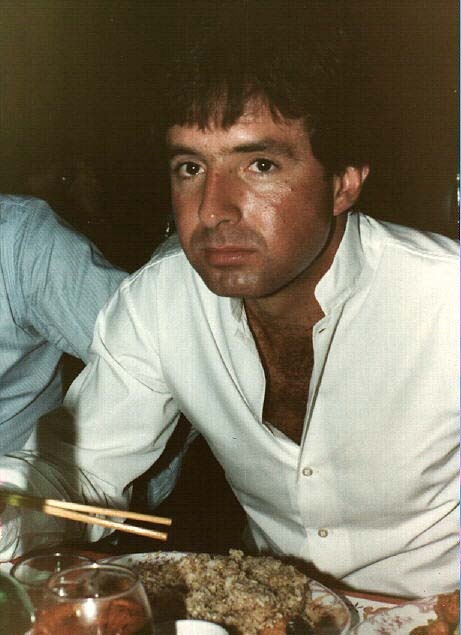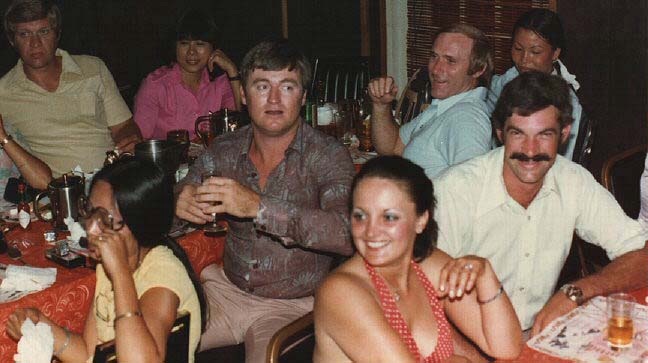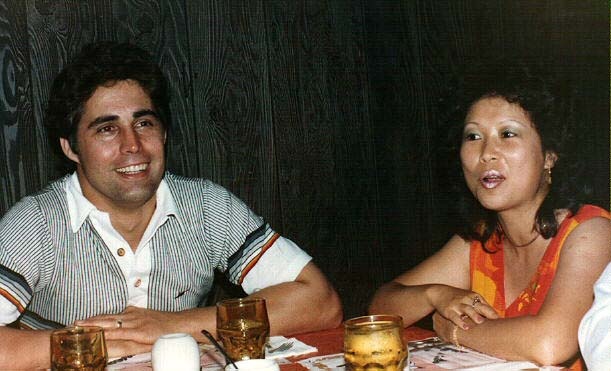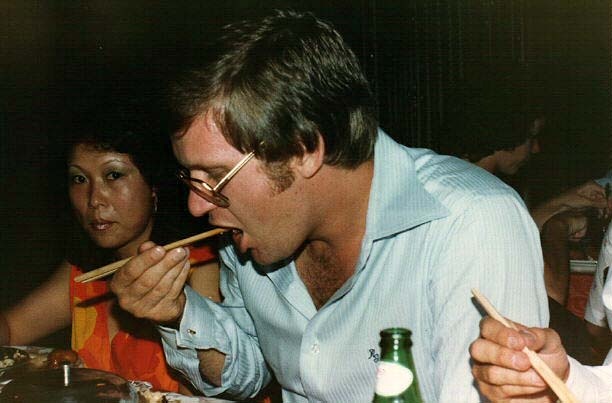 1. Mike "Givemaway" McGee (CA) showing he was as adept with chopsticks as he was with the Chinese language.
2. Gary Roske (MN - ASA) and wife (top of photo), Annie and Tom Lippert, Johnnie Parker and wife, and Anita and Max Wagner (front).
3. Don & Rosie Wilson (WA) having a good time.
4. Ray "Country Ray" Garren (GA) enjoying his dinner with Rosie Wilson sitting next to him.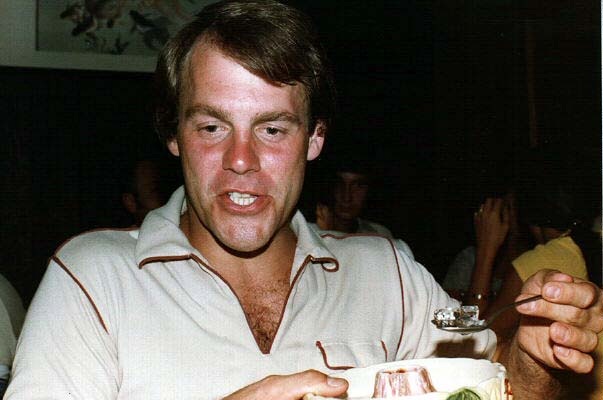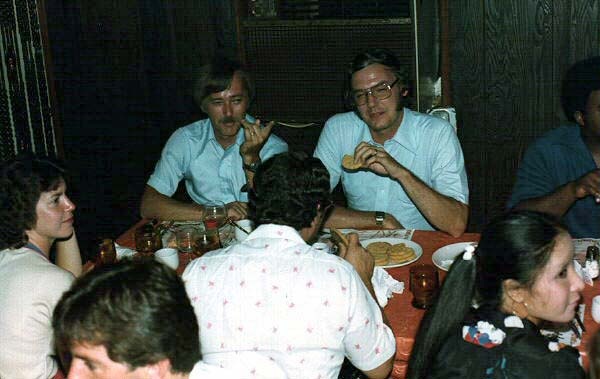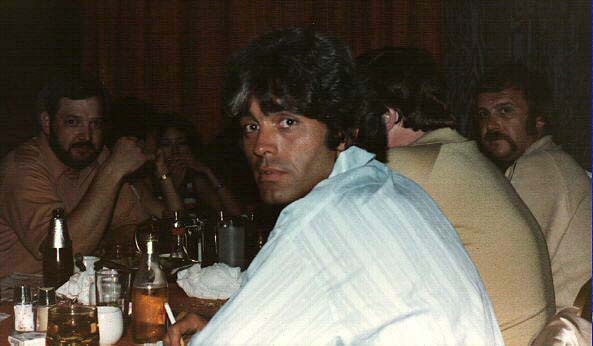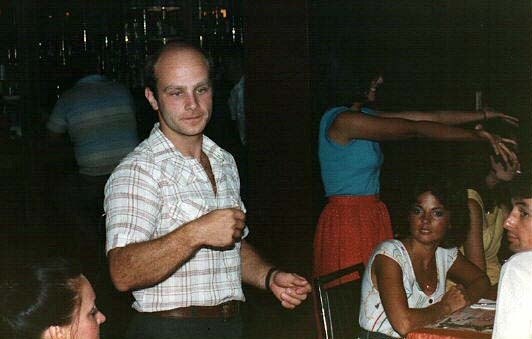 1. Hayfield expounding on his feat of getting the Dawg Screamer files out of the compound. (Anyone seen the screamer files since the Chicago or DC reunions??)
2. Steve Swallom and JB Davis facing across from Donna Swallom and Ray Badolato. Mike McGee is in the foreground.
3. Al "Dirty Al" Brewer (CA), Dick "Little Window" Ferretti (NJ), and Mike "Mick" Perhach (PA) facing camera.
4. Chicago host Roman "Ok" Okrei (IL) making sure everything is in order and that Dawg is having a good time. Dawg was having a great time! Anita Wagner (foreground), Doink, and (u/id) wives.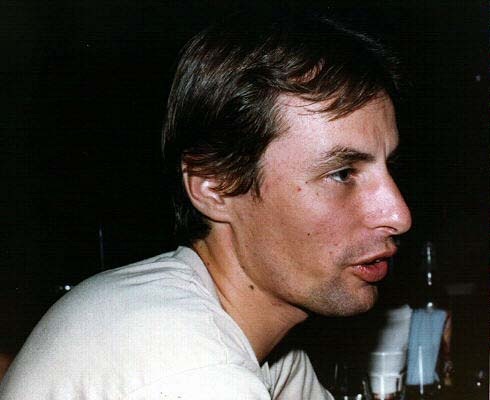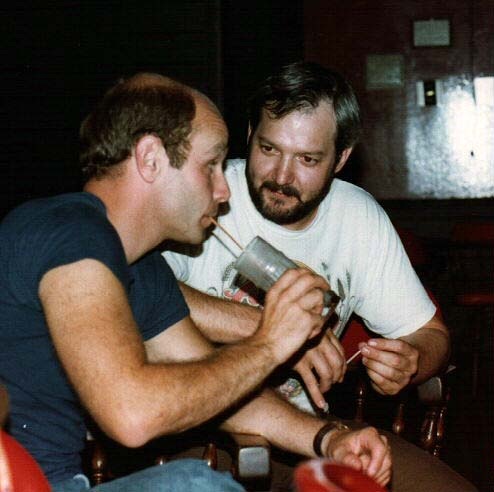 (Click on Photos to Enlarge)

1. Vandierdonck is finally accounted for and is no longer missing in action.

2. Okrei and Brewer having a serious discussion about the pros and cons of them not making the Air Force a career.

3. Okrei and Castillo demonstrating to each other proper protocol with the salute.
---